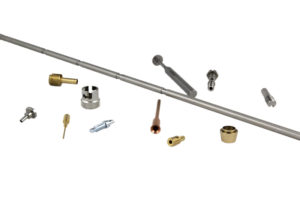 Since 2004, Best Machine Inc. has been providing precision Swiss turning (Screw Machining) services from our facility in Fremont, New Hampshire.
With the latest addition of our Citizen Cincom D25-1M8, with 5 axes simultaneous control. The Twelve Cutting Axes (X1, Y1, Z1, X2, Y2, Z2, X3, Y3, Z3, C1, C2, B) and one bar loader axis (A7); We can make easy work of your toughest jobs.
As a customer-centric company we can also provide assistance with design, fabrication, and prototyping in quantities anywhere from prototype to thousands. At Best Machine we've provided precision Swiss turning of components for medical devices, defense, aerospace, automotive, and electronics applications. Our company is fully ISO compliant, and we also possess a DLA Cage Code.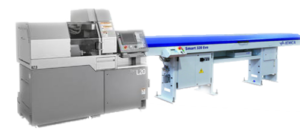 *** Here at Best Machine your privacy is important to us. That is to say, any information shared will be kept internal, confidential, and secure. ***