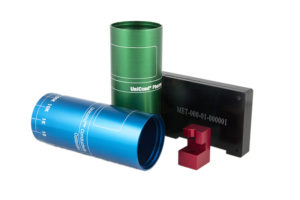 Laser marking is commonly found on millions of products around the world, you can find it on everything from high end medical instrumentation to a toothbrush. At Best Machine our lasers are equipped to create clean, accurate and aesthetically uniform markings on a variety of materials, not only those that are flat, but also on a radius.
Benefits of Laser Marking
Why should you choose laser part marking vs machining, silk screening, ink stamping, vibroengraving or any other form of part marking? Here are the obvious reasons – It's fast, precise, versatile, affordable, consistent and even pretty to look at. Laser marks also don't alter the surface tolerance of the material nor can they be rubbed off. With laser marking, we're able to guarantee repeatability; this means whether you're running 3 parts or 30,000, we can reproduce your marking to be the exact same on on each and every piece..
Barcoding
Datamatrix
Labels
Logos
Text
Serial numbers
Regulatory markings
Aerospace
Automotive
Electronics
Identification
Jewelry
Medical
Military
*** Here at Best Machine your privacy is important to us. That is to say, any information shared will be kept internal, confidential, and secure. ***