Need Machine Shops In New Hampshire?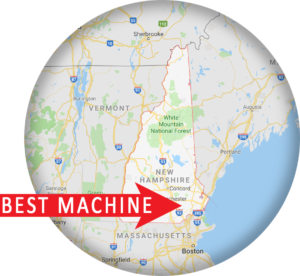 If you're looking for machine shops in New Hampshire, then look no further! Best Machine is located in Fremont, which in the Southern southern part of New Hampshire. Centrally located in New England, we're able to provide local machining services to anyone in our area and we'll even hand delivery if needed.
Since 2004, Best Machine has been servicing companies in New Hampshire just like yours. Offering high quality manufacturing for CNC Milling, CNC Turning, Swiss Screw Machining, Wire EDM and Laser Marking services.
Our company thrives to live up to our name as the BEST machine shop in our area. We are constantly seeking to improve our customer service, relationships, manufacturing processes, pricing and capabilities. As a result of our efforts, we have experienced a lot of growth over the years and we've produced parts for customers in a variety of industries. For instance, medical, industrial, aerospace, robotics, automation, instrumentation and Military and Defense.
Other New Hampshire machine shops have a hard time competing with our quality, service, pricing and delivery. Due to our extensive list of capabilities and equipment, we're able to out perform most other shops in our area. But don't take our word for it, come by and take a look for yourself. We know you'll be impressed with our operation!
If you would like more information, check out some of our services!
*** Here at Best Machine your privacy is important to us. That is to say, any information shared will be kept internal, confidential, and secure. ***