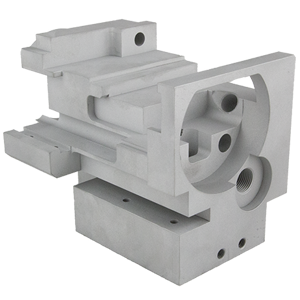 At Best Machine Inc., we specialize in the precision CNC Milling services. We provide machining of a wide range of metals and plastics, servicing customers in various high tech industries. From aerospace to medical components, our state of the art facility, advanced machining systems, and team of seasoned machinists can accommodate almost any requirement. We work with materials such as plastics, aluminum, stainless steel, titanium, and high strength alloys, as well as materials that other companies won't work with such as G-10 and ceramics.
We are proud to offer an array of CNC Milling Services.  We thrive on the machining of challenging complex work, which is facilitated by our vertical machining centers, and our newly-added 5-axis machining center. Our equipment features 3 axis, 4 axis and 5 axis CNC machining capabilities, delivering precision milling, drilling, boring, broaching, knurling, counterboring, countersinking, pocketing and profiling. These diverse capabilities are geared towards the machining of components up to 40″ in length, 20″ in width, and 28″ in height, all to tolerances of ±0.0002″.
As a customer centric company we can also provide assistance with design, fabrication, and prototyping in quantities anywhere from prototype to thousands. At Best Machine we've provided precision CNC milling services for medical devices, defense, aerospace, automotive, and electronics applications. Our company is fully ISO compliant, and we also possess a DLA Cage Code.
*** Here at Best Machine your privacy is important to us. That is to say, any information shared will be kept internal, confidential, and secure. ***